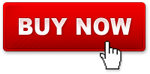 Yodel Le He Hoo!
Have a cup of hot cocoa, do so some shopping or stay at the inn at the Alpine Village Cafe. Enjoy this scenic design featuring two modular buildings in a unique blue color scheme, perfectly scaled for the Cafe Corner Modulars. Design features detailed entrances, ornate windows, balconies and a roof design inspired by the villages of the European Alps. This set is perfect for your woodland scenes or for city planners that need a festive village plan. As with all of our models, parts are easy to find, non-expensive and easily substituted for items in your own collection. Whether you're planning an Oktoberfest or a scenic hiking trip this is an adorable set and an excellent component for modular city builders!

Technical Details
1 Zip File containing 2 PDFs, 1 xml file with bricklink codes, total dowload size 18 MB
File contains parts list with numbers for bricklink and Lego.com
Each book has summary of parts with pictures
Total Pieces 1649, price per piece estimate: .08 to .12 per piece
See the parts list and the Green Grocer scale in the images for more additional details.