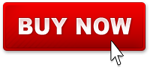 The City of Gotham
"Gotham City. Clean shafts of concrete and snowy rooftops. The work of men who died generations ago. From here, it looks like an achievement. From here, you can't see the enemy."
― Frank Miller, Batman: Year One
Here on the cross roads of civilization in the darkest depth of midnight on the coldest night in November lies the City of Gotham. The crowded streets layered with blocks of concrete roar beneath the pillars of commerce paralleled by the toxic whispers of corruption and death dripping bellow the steel deco arches. It is a glorious city sparkling with light yet shadowed in corruption deserving of a hero of both worlds.

Build Gotham and defend its walls form villainy. Take to the corporate world in the play-scale size Wayne Tower or head to the wastelands near Ace Chemicals where twisted enemies plot anarchy.
This cool design includes build plans for 4 buildings and an awesome art deco statue. The pieces are easy to find and the build plan is perfect t for beginners and pros.

Is this the city deserving of a hero?
*Please note: Downloads are limited to 4 attempts per transaction and expire after 7 days. Please download within 7 days. Contact customer support for failed downloads.
Technical Details
1) 48 MB Zip File containing 2 PDF, 1 xml files with bricklink codes, total size 38 MB
File contains parts list with numbers for bricklink and Lego.com
Includes printable picture parts check list *NEW
Each book has summary of parts with pictures
Requires 1590 pieces (not included with this listing)
Avg part cost is .09 to .15
Requires Adobe 8 PDF reader or higher