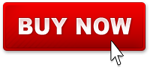 Cityline Warehouse
Prepare the Docks for Shipping
Your city train district is about to get bigger! Add this realistic Warehouse to your train layout for a realistic industrial setting. Efficient design minimizes parts to maximize space utilizing large plates for wall and the removable roof. Save on parts with an open layout in the rear and massive space to stack cargo. The Large floor plan will stretch the size of your shipping yard allowing plenty of room for trains and trucks. There's even room for offices and a working crane on the interior!
You'll love the design and you may even decide to build two or three for a superior industrial district!
Technic Connectors included on one side allowing interface with Cafe Corner format structures.
*Please note: Downloads are limited to 4 attempts per transaction and expire after 7 days. Please download within 7 days. Contact customer support for failed downloads.
Technical Details
Download with (1) 38 MB Zip File containing 2 PDF, 1 xml files with bricklink codes
File contains parts list with numbers for bricklink and Lego.com
Includes printable picture parts check list *NEW
Each book has summary of parts with pictures
Requires 946 pieces (not included with this listing)
Avg part cost is .09 to .15
Requires Adobe 8 PDF reader or higher