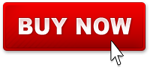 Hooray for our first Modular School! (Voted by You!)

Welcome to First Street Elementary School!

The city has grown and the population is booming, it is time to send the young children off to the best elementary school in the land. First Street Elementary is an intricately designed institution of primary learning featuring a familiar school house designed mixed with classic architecture. The facility is three modular structures connected by stair wells with full facilities including a Kindergarten/Art classroom, large Primary classroom with chalk board, computer lab, Library, administrative and principles office, playground with slides and water fountain, and an upstairs bathroom with sink and plumbing details. There is even a classic bell tower for ringing in a new school day.
Desinged with common bricks, this set of instructions bridges the gap of your cities educational needs!
*As and added feature, you can choose and purchase additional instructions to build a flag per the country of your choice to add to the school house!
Instructions available instantly via PayPal Download or sent to email account in PayPal. Requires Adobe Reader 8.0 or
*Please note: Downloads are limited to 4 attempts per transaction and expire after 7 days. Please download within 7 days. Contact customer support for failed downloads.
Technical Details
1 43 MB Zip File containing 3 PDF, 1 xml files with bricklink codes, total dowload size 27
File contains parts list with numbers for bricklink and Lego.com
Each book has summary of parts with pictures
Requires Adobe 8 PDF reader or higher