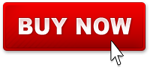 Downhaul Docks

Downhaul Docks is a quaint village style fish market inspired by the coastal fishing towns of the northern Atlantic Ocean. Designed on a peninsula layout, the facility has three ports of entry for small, medium, and large ships. The base floor has room for seafood processing for the fishermen to trade with the sellers. Buyers can enter the upper market for fresh catches of the day or wander down to the lower dock to charter a boat of their own. With sea flags, a boardwalk style pier and nautical elements, this intricate design will surely roll with the tide in your bustling town!

Additional Information
Dock requires 756 pieces for you to source (common parts and easy to find pieces, no rare colors)
Instructions sets include modular designs
Picture Parts List
XML file is include for each design
*Please note: Downloads are limited to 4 attempts per transaction and expire after 7 days. Please download within 7 days. Contact customer support for failed downloads.
Technical Details
(1) 38 MB Zip File containing 2 PDF, 1 xml files with bricklink codes
File contains parts list with numbers for bricklink and Lego.com
Includes printable picture parts check list *NEW
Includes Excel printable text list *NEW
Each book has summary of parts with pictures
Dock requires 756 pieces for you to source (common parts and easy to find pieces, no rare colors)
Avg part cost is .09 to .15
Requires Adobe 8 PDF reader or higher