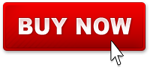 The Garden of Wisdom
"Be not afraid of growing slowly, be afraid only of standing still..."


On the far eastern shores of a wonderous land, the mystical Garden of Wisdom inspires warriors, kings and poets to seek clarity, meaning, and understanding in the journey of life. The Garden of Wisdom is a colorful village building with intricate details from the ornate trim to the elaborate eastern style rooftop. Built as a modular, the open bulding is symetrical where two buildings can form one single symetrial building or it can stand alone as an artistic design perfect for display. Add this attractive design to villages, tourist cities or as a fantasy location in your battle display.
And remember:
"Wheresoever you go, go with all your heart."
-Confucius
*Please note: Downloads are limited to 4 attempts per transaction and expire after 7 days. Please download within 7 days. Contact customer support for failed downloads.
Technical Details
Download with (1) 24.7 MB Zip File containing 3 PDF, 1 xml files with bricklink codes, and bonus pdf graphic sheet to print your own stickers. Total size 24.7 MB
File contains parts list with numbers for bricklink and Lego.com
Includes printable picture parts check list *NEW
Each book has summary of parts with pictures
Requires 1155 pieces (not included with this listing)
Avg part cost is .09 to .15
Requires Adobe 8 PDF reader or higher