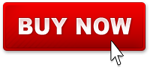 Hot Dog Diner

Inspired by the Series 13 "Hotdog Guy" Minifigure, the Hot Dog Diner borrows the streamline mobile home style of American diners of the 1930's and 1940's. The Diner offers plenty of detail with a counter dominating the interior with bright red high counter stools, napkin dispensers, condiment bottles and a dessert display. Set up your short order cook in the kitchen where a fully equipped grill, refrigerator, coffee machine and a microwave are ready for use. Need time to sit and enjoy your food? There is plenty of seating for your guests near the window and there's even a classic jukebox for some oldie but goodie entertainment! The Roof is removable for easy access and the building is fitted with technic pegs to connect to you existing modular collection. So do whoop shebang on over to the Hot Dog Diner or we'll send the Hot Dog guy to paper your car with fliers!

Additional Information
Dock requires 1175 pieces for you to source (common parts and easy to find pieces, no rare colors)
Instructions sets include modular designs
Picture Parts List
XML file is include for each design
*Please note: Downloads are limited to 4 attempts per transaction and expire after 7 days. Please download within 7 days. Contact customer support for failed downloads.
Technical Details
(1) 38 MB Zip File containing 2 PDF, 1 xml files with bricklink codes
File contains parts list with numbers for bricklink and Lego.com
Includes printable picture parts check list *NEW
Each book has summary of parts with pictures
Dock requires 1175 pieces for you to source (common parts and easy to find pieces, no rare colors)
Avg part cost is .09 to .15
Requires Adobe 8 PDF reader or higher