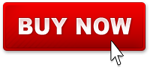 You'll fall in love with the mood and the food on Mangiamo Corner!
This old vintage building was once an industrial warehouse but a great chef turned it into the best Italian restaurant in town!
Take a stroll through the old neighborhood and you may find a friendly face in the apartments along the way. Sample the Stracciatella or the Cioccolato at the Gelato Stop. But before you go don't forget to stop by the Restaurant and ask the chef about his famous Amore Sauce; just one taste and you may find true love!

This design is a non modular solid structure, easy to build and obtain pieces!
Technical Details
1 Zip File containing 2 PDFs, 1 xml file with bricklink codes, total dowload size 28 MB
File contains parts list with numbers for bricklink and Lego.com
Each book has summary of parts with pictures