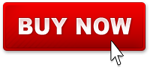 Build a genuine Painted Lady in Modular style! Learn beautiful home design skills with this set of instructions for a modular Painted Lady Victorian house!

Designed in the ornate style of fancy homes from 19th Century California, this Victorian is both elegant and surprisingly simple to construct.

Learn bay windows, octagon shaped great rooms, angled roofs, decorative dentils, and fancy brick work. Build in the Cafe Corner Modular style with scale and components. Your model will be both professional and enjoyable

Easy to change color.

Pink is now a common part at Lego.com!

Simply replace the pink and blue bricks with your choice of color!

Technical Details
1 Zip File containing 3 PDFs, 2 xml file with bricklink codes, total dowload size 17 MB
File contains parts list with numbers for bricklink and Lego.com
Each book has summary of parts with pictures
Separated into 2 xml files so you can build the Painted lady Only or Build Both by adding on the Parlor.