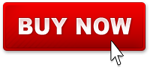 Palm Water Modern House
Build an elegant modern home in your Lego City
Minimalist materials and straight lines define the Palm Water Modern House influenced by organic and natrual forms. Dsigned with Modular features like a removable second floor, essential modern details flow through the architecture including stone walls, an infinity pool, hanging gardens and a unique palm tree design.
Add this to you town, beach, or mountain scape for an elegant and artistic conversation piece!
*Please note: Downloads are limited to 4 attempts per transaction and expire after 7 days. Please download within 7 days. Contact customer support for failed downloads.
Technical Details
CD with (1) 30 MB Zip File containing 2 PDF, 1 xml files with bricklink codes, total size 30 MB
File contains parts list with numbers for bricklink and Lego.com
Includes printable picture parts check list *NEW
Each book has summary of parts with pictures
Requires 802 pieces (not included with this listing)
Avg part cost is .09 to .15
Requires Adobe 8 PDF reader or higher