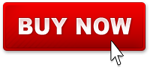 Welcome to Red Dover Train Depot

These instructions will show you how to build your very own modular train station depot using Lego® Brand Bricks!

All aboard! Welcome to Red Dover Train Station. This set of pdf instructions features a fantastic rural suburban train station using easy to find parts! If you love trains, you will love this station!!

These instructions feature a step by step design to learn advanced building design. Parts are common colors and families for easy sourcing.
Instructions available instantly via PayPal Download or sent to email account in PayPal. Requires Adobe Reader 8.0 or
*Please note: Downloads are limited to 4 attempts per transaction and expire after 7 days. Please download within 7 days. Contact customer support for failed downloads.
Technical Details
1 20 MB Zip File containing 2 PDF, 1 xml files with bricklink codes, total dowload size 20
File contains parts list with numbers for bricklink and Lego.com
Requires 1263 pieces
Estimated market price is .09 to .15 per piece
Each book has summary of parts with pictures
Requires Adobe 8 PDF reader or higher