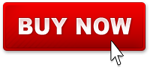 Starlight Terminus

At last...the ultimate Grand Train Terminal!
Next stop: Starlight Terminus!

All train rails begin and end at Starlight Terminus! Complete your mega city with this Neo Industrial Age station. Featuring sprawling East and West concourse wings, a Central Ticketing Gate, Escalator, Upper Lounge area, computers, monitors, snack bar, lengthy passenger platforms and capacity for up to 8 rail lines, Starlight Terminus is more than capable of handling busy city crowds! The modular design is inspired by mid 19th century industial age stations with cast iron architecture, vaulted glass atriums, domed roofs and grand entrances. The design is very customizable with the ability to remove the left and righ terminals and arrange them to fit in the rear for more girth. The upper level can even be expanded to support elevated rail lines as your city grows!

At 96 studs long and 32 studs wide, the design fits nicely on a shelf and will complement your existing modular buildings. Looks great with the Horizon Express and City Passenger trains!

So connect your North Loop Lines, South Main lines, Brick Valley Lines, and Dotted Lines; there's plenty of room Starlight Terminu
*Please note: Downloads are limited to 4 attempts per transaction and expire after 7 days. Please download within 7 days. Contact customer support for failed downloads.
Technical Details
(1) 48 MB Zip File containing 3 PDF, 1 xml files with bricklink codes, total dowload size 49 MB
File contains parts list with numbers for bricklink and Lego.com
Includes printable picture parts check list *NEW
Includes Excel printable text list *NEW
Each book has summary of parts with pictures
Requires 2550 pieces (easy Build!)
Avg part cost is .09 to .15
Requires Adobe 8 PDF reader or higher