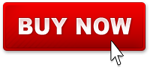 Live, Local, Late Breaking!

Now you can build the popular Action News Television Studio! Based on the popular Lego® sets of the 80's, this television studio design is based on the Cafe Corner Modular series. The graphics are custom and a JPEG image is included in the download to print your own for use on the studio!

Features designs for a lobby, tv studio, office and communications tower!

This design is a modular, easy to build and obtain pieces!
Technical Details
1 Zip File containing 2 PDFs, 1 xml file with bricklink codes, total dowload size 23 MB
File contains parts list with numbers for bricklink and Lego.com
Each book has summary of parts with pictures