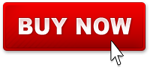 The Blue Barbershop, our first modular from 2008! Instructions now available

It was the building that started it all!
After the official release of Café Corner and the equally successful Green Grocer, we decided to design our own version of the fabulous café corner style buildings, the Blue Barbershop! Bringing three important colors to the modular world: red, light blue and dark blue, the Blue Barbershop brings foundation city style to the big streets of our the Lego world. A five story empire, art deco style office building connects to an old world French style loft. Below the loft is a small and charming barbershop, a favorite of customers in the big city.

The Blue Barbershop is 4 modular sections with a unique hinge open back on the third stack level. The hinge allows for access into the large, open space of the third floor section. Each section is connect by stairs and the two building are divided by a built in wall. The design features over 2249 bricks (not included with this listing).
Take a look on the web for pictures of our Blue Barbershop then try our instructions to build one for yourself today!


*As and added feature, you can choose and purchase additional instructions to build a flag per the country of your choice to add to the school house!
Instructions available instantly via PayPal Download or sent to email account in PayPal. Requires Adobe Reader 8.0 or
*Please note: Downloads are limited to 4 attempts per transaction and expire after 7 days. Please download within 7 days. Contact customer support for failed downloads.
Technical Details
1 43 MB Zip File containing 3 PDF, 1 xml files with bricklink codes, total dowload size 27
File contains parts list with numbers for bricklink and Lego.com
Each book has summary of parts with pictures
Requires 2219 Pieces
Avg part cost is .09 to .15
Requires Adobe 8 PDF reader or higher