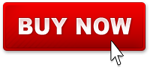 The Great Barn
The All American Great Barn, featuring a double design: Cluck's Family Restaurant and Red Rooster Farms. Choose the model and the parts list then build a color modular restaurant suitable for the Chicken Suit Guy or go rural with a charming farm for your country side.

Additional Information
Great Barn requires 1246 pieces(Cluck's Restaurant Version), 1786 pieces (Red Rooster Version) for you to source (common parts and easy to find pieces, no rare colors)
Instructions sets include modular designs
XML file is include for each design
*Please note: Downloads are limited to 4 attempts per transaction and expire after 7 days. Please download within 7 days. Contact customer support for failed downloads.
Technical Details
(1) 56 MB Zip File containing 4 PDF, 2 xml files with bricklink codes
File contains parts list with numbers for bricklink and Lego.com
Includes printable picture parts check list *NEW
Each book has summary of parts with pictures
Barn requires (various pieces, see config above) for you to source (common parts and easy to find pieces, no rare colors)
Avg part cost is .09 to .15
Requires Adobe 8 PDF reader or higher