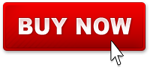 The Pretzel Haus Bakery

Inspired by German villages, this half timber three story building has the classic look of a hillside village shop in the den of the Bavarian forests. Complete with bakery and cool pretzel sign, this modular is an elegant addition to the café corner street scene.
*Please note: Downloads are limited to 4 attempts per transaction and expire after 7 days. Please download within 7 days. Contact customer support for failed downloads.
Technical Details
(1) 56 MB Zip File containing 4 PDF, 2 xml files with bricklink codes
File contains parts list with numbers for bricklink and Lego.com
Includes printable picture parts check list *NEW
Each book has summary of parts with pictures
Haus requires 1503 for you to source (common parts and easy to find pieces, no rare colors)
Avg part cost is .09 to .15
Requires Adobe 8 PDF reader or higher