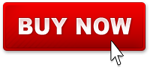 The White Lion English Pub
Tales and ale with bangers and mash is always better with friends!

Stop along the corner in the liveliest pub this side of the country valley! The White Lion Pub is the friendliest of establishments with traditional designs in Tudorbethan architectural style. Designed with nooks and overlooks, the depth of detail brings true realism to brick towns and villages. The pub features 3 modular levels including corner bar, with chairs and tables and an inn that is ready for customization. There's even a red call box telephone booth and union jack flag for authentic details. So join the crown at the corner bar and sample brewers gold, or stay at the inn until the sun comes up and cheer on tales of old! Cheers!


Instructions available instantly via PayPal Download or sent to email account in PayPal. Requires Adobe Reader 8.0 or
*Please note: Downloads are limited to 4 attempts per transaction and expire after 7 days. Please download within 7 days. Contact customer support for failed downloads.
Technical Details
1 25 MB Zip File containing 3 PDF, 1 xml files with bricklink codes, total dowload size 27 MB
File contains parts list with numbers for bricklink and Lego.com
Each book has summary of parts with pictures
Requires 1841 Pieces
Avg part cost is .09 to .15
Requires Adobe 8 PDF reader or higher
Parts List Generated by REBRICKABLE