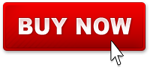 Trolley Bus
Ding Ding! "
Next stop, Cafe Corner, Green Grocer and the Firehouse!"
Hop onboard the most adorable bus in the city! This crafty little Trolley bus is low on piece count but high on charm. Build a few busses for your town with a color for each zone or custom convert your own design by adding train pieces for an authentic tolley for your train layout.
*Please note: Downloads are limited to 4 attempts per transaction and expire after 7 days. Please download within 7 days. Contact customer support for failed downloads.
Technical Details
Download with (1) 15 MB Zip File containing 3 PDF, 2 xml files with bricklink codes, (includes Blue and Red color trolley, document is in Blue scheme but can be followed for red scheme.
File contains parts list with numbers for bricklink and Lego.com
Includes printable picture parts check list *NEW
Each book has summary of parts with pictures
Requires 509 pieces (not included with this listing)
Avg part cost is .09 to .15
Requires Adobe 8 PDF reader or higher