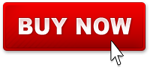 Twilight Taxi Co.
"Taxi!!!"
"To the Cafe Corner please...and step on it!"
As the city grows so does the need for transportation. Twilight Taxi Co. has taken up residence in an old cast iron lofts near the Fire Brigade and Grand Emporium. The new business will expand transportation service to 24 hours a day and feature the best cab drivers in town. The Twilight Taxi Building is inspired by the cast iron buildings of New York City, constructed in the late 19th Century with ornate windows and decorative elements. With plenty of space for the Taxi service and their cars, there is also the two floors above with large living spaces including loft apartments with preconstructed kitchen area. Just add your own custom touches and the space is ready for a great view of the city!

The building is modular and the pieces are easy to find. The featured color is dark blue (twilight!) using 1 x 2 dark blue tiles, 1x2 bricks and 2 x 2 bricks, all easy to source.
The parts list includes part elements for 2 classic Yellow Cabs with space for a driver and a passenger.
Well, we have to go. A customer needs a ride to the airport and we don't want to be late!
*Please note: Downloads are limited to 4 attempts per transaction and expire after 7 days. Please download within 7 days. Contact customer support for failed downloads.
Technical Details
(1) 48 MB Zip File containing 3 PDF, 1 xml files with bricklink codes, total dowload size 49 MB
File contains parts list with numbers for bricklink and Lego.com
Includes printable picture parts check list
Each book has summary of parts with pictures
Requires 2903 pieces
Avg part cost is .09 to .15
Requires Adobe 8 PDF reader or higher