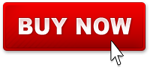 Let's Play Some Games!

Get "Super" Creative with the Mario Brothers and this really cool Game Shop!

Now you can add your own "brick built" art work to your town or city.

This instructionset features a modular design with pixel art of the famous Mario Brother in ultra modular form!
Instructions available instantly via PayPal Download or sent to email account in PayPal. Requires Adobe Reader 8.0 or
Technical Details
1 Zip File containing 1 PDF, 1 xml file with bricklink codes, total dowload size 5 MB
File contains parts list with numbers for bricklink and Lego.com
Each book has summary of parts with pictures
Requires Adobe 8 PDF reader or higher